Finding The Road Less Traveled: Explore Dan River Region Trails
Like much of the rest of the world, the early weeks of the Covid pandemic in 2020 disrupted my work schedule and my daily routine, cooping me up in the house with nothing to do but watch TV and bake desserts. When it was finally safe to leave the confines of home, the world had changed – many recreational businesses and gyms were closed, and restrictions were in place for anything that remained open. Publicly accessible parks and trails looked like the only option to get some exercise, so I headed outside to get moving in the fresh air.
After spending the previous summer traveling in Colorado, Utah, and South Dakota where I experienced the grandeur of the western national and state parks, I was eager to get out of Covid quarantine and explore recreational trails right here at home. While the views may not be as vast and majestic as trails the West has to offer, the ones I experienced in the Dan River Region and surrounding area did not disappoint. They perfectly showcase the unique natural beauty of Southside Virginia and the North Carolina Piedmont, no matter the season.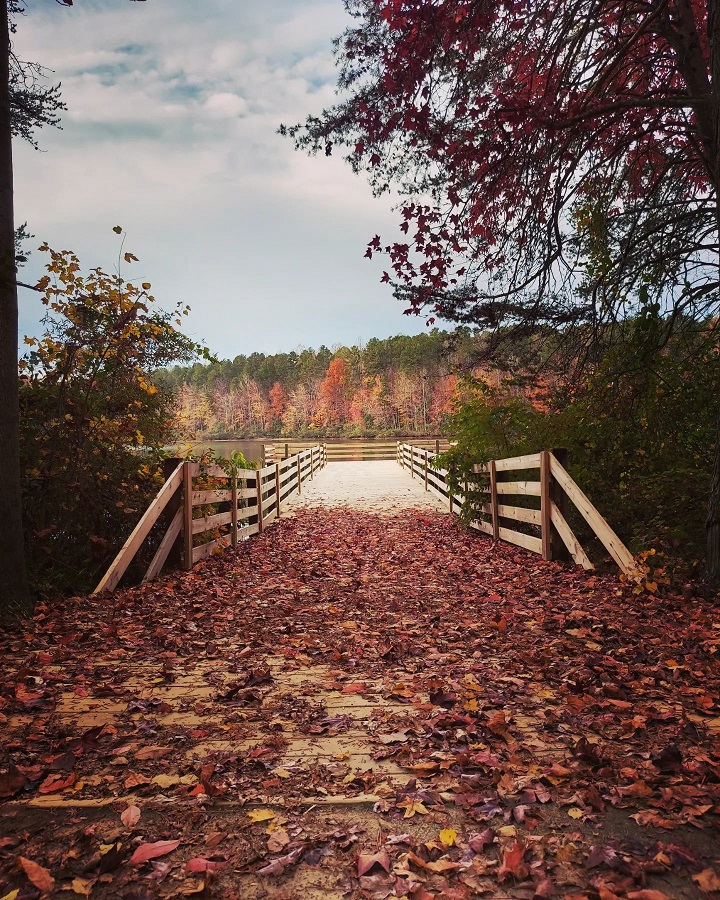 I wasn't alone in my zeal for exploring; millions of other people around the country had the same idea. Industry reports from 2020 showed a sharp increase in participants in a wide range of outdoor activities, and this trend has continued in subsequent years, even as the Covid pandemic has subsided. As more and more people adopt healthy active lifestyles, demand for trails is greater than ever. Trails are vital to our communities as they provide free and accessible outdoor recreation that may be enjoyed by people of all ages and abilities, while preserving natural areas for future generations.
In North Carolina, 2023 is officially the "Year of the Trail," marking 50 years since the NC Trails System Act was enacted by the 1973 General Assembly, followed by the NC Trails Program. As the "Great Trails State," all 100 counties are participating in events and programs that bring awareness to and celebrate the state's more than 1,500 miles of publicly accessible trails, footpaths, greenways, bridle paths, blueways, and the communities in which they exist.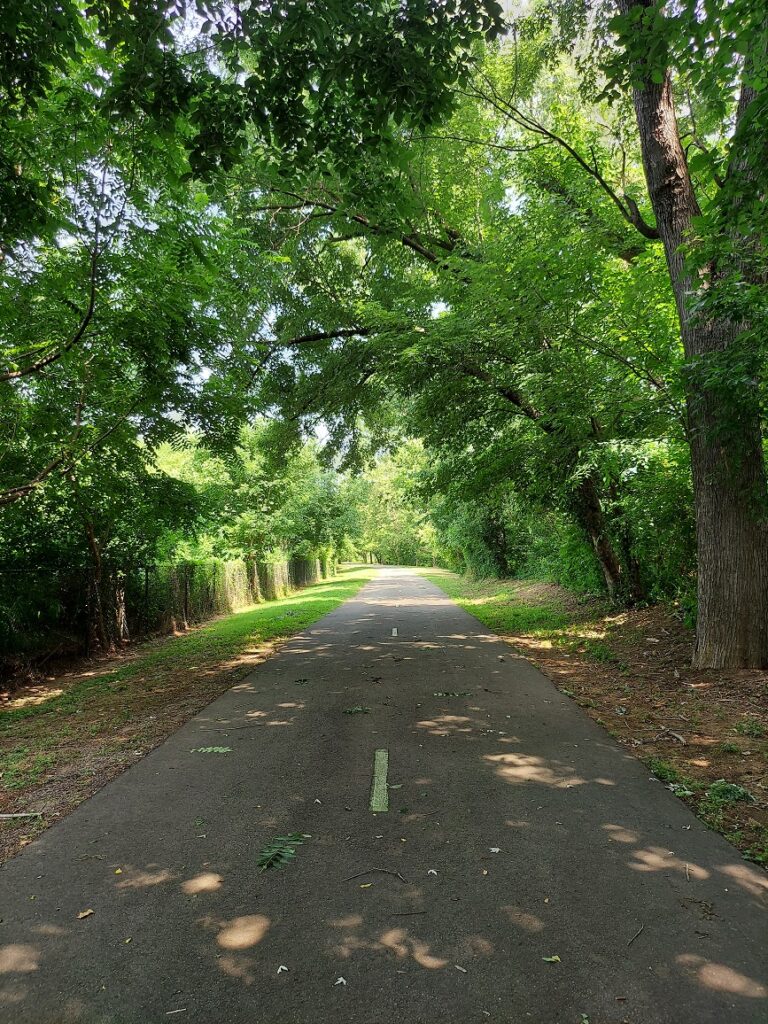 I moved back to my hometown in North Carolina in the fall of 2022 after living in Virginia for over a decade, and have been exploring all the local public trails, including the brand-new Milton Heritage Greenway and Walking Trail, just a few blocks from my house. Coming in at a quarter mile long, this beautiful, shaded greenway is constructed along what was Crop Street 100 years ago. The gravel trail is wheelchair accessible and has features such as benches, handrails, steps, and informative signage about the history of Crop Street and the Town of Milton. The greenway can be accessed at 124 Liberty Street in Milton.
Other Caswell County walking trails include the Orchard Lake Trail in Yanceyville, with access points behind Yoder's Amish Market (90 County Home Road, Blanch) and at the Caswell Senior Center (649 Firetower Road, Yanceyville). This hiking trail winds through a wooded area with several foot bridges crossing small streams. Nearby is the Maud Gatewood Trail, named for and dedicated to Caswell's famous artist who lived in Yanceyville. Along this trail (which is wheelchair accessible), you can experience a "Story Walk" courtesy of the Gunn Memorial Public Library. The trail is accessible from the parking location off Firetower Road in Yanceyville.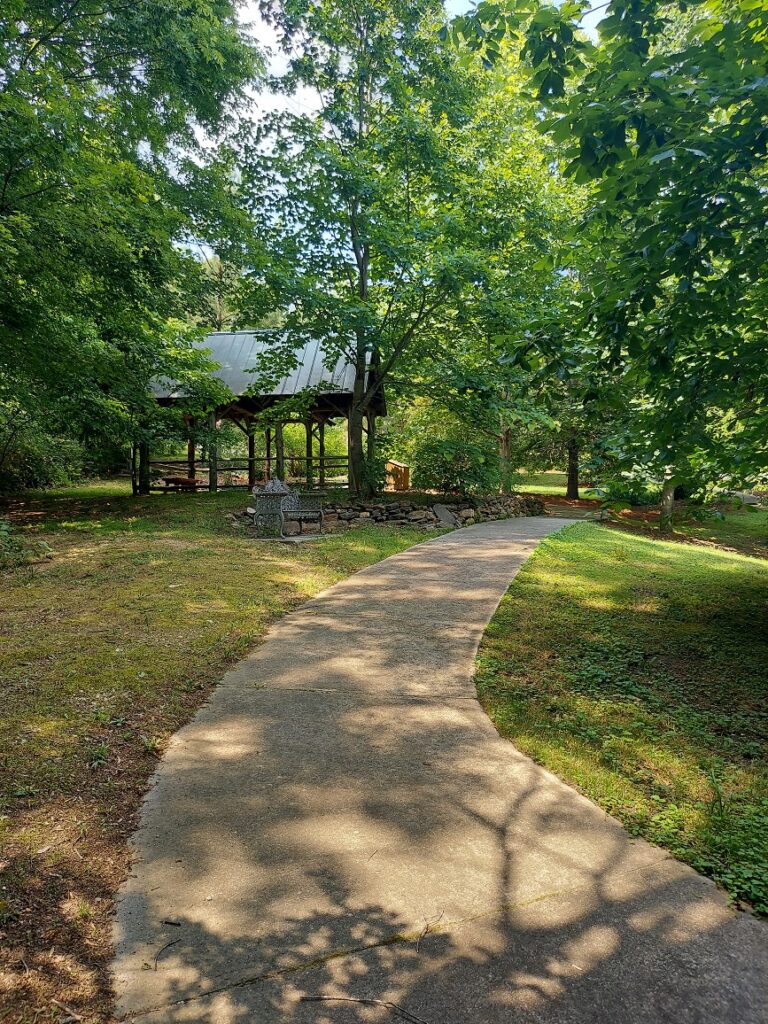 Pleasantly situated just behind the spectacular historic Caswell County Courthouse (144 Court Square, Yanceyville) is the Caswell Community Arboretum, which features a unique water feature, rustic gazebo, paved walkways, and native plants throughout. The arboretum is also a certified bird-friendly habitat, so it is perfect for birdwatching enthusiasts.
Just a short drive from Yanceyville across the border into Virginia is Danville's Riverwalk Trail, with over nine miles of paved walking and biking trails along the Dan River with multiple convenient access points in Dan Daniel Park as well as Danville's River District. It is a busy walking trail, so be prepared to encounter cyclists, families with young children, and pets along the way.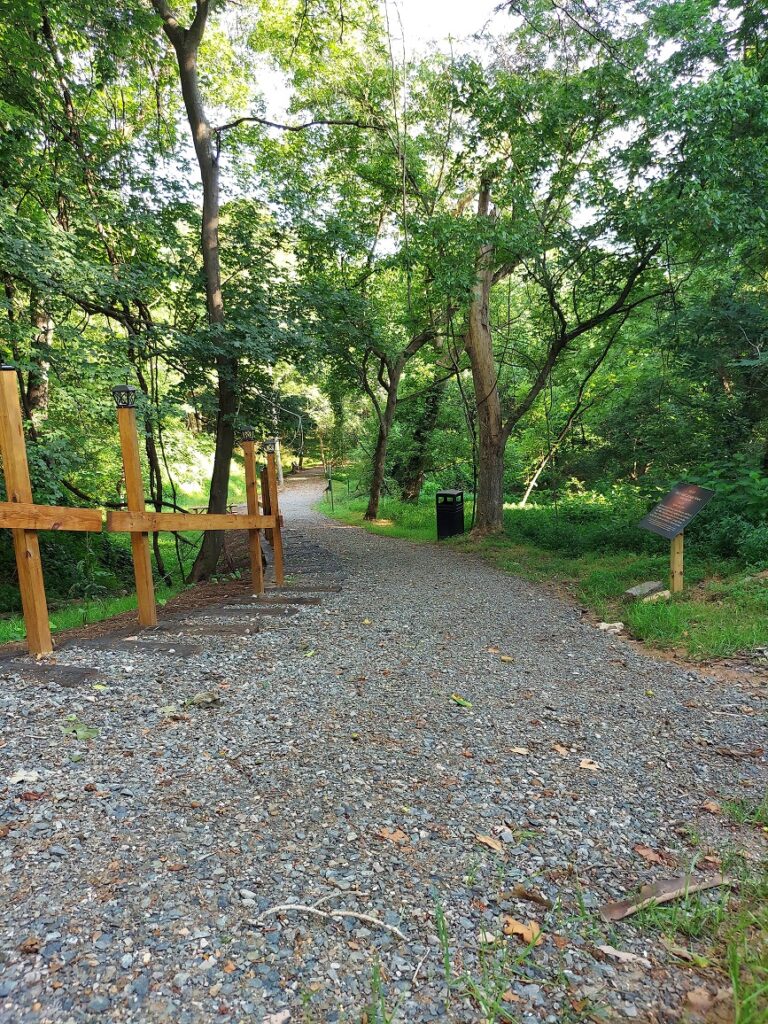 Another trail that features the Dan River Region's namesake river is South Boston's Tobacco Heritage Trail, which stretches for two miles along the river, with the trailhead conveniently located in town at 196 Railroad Avenue in South Boston. This is one of a network of trails in the area that was the Richmond and Danville Railroad prior to the Civil War. It includes the Ringgold Rail Trail in Ringgold. Located on the outskirts of Danville, these five miles of flat gravel path are perfect for walking and biking. A historic train depot building and train car at the 155 Ringgold Depot Road trailhead is an interesting nod to its railroad roots.
Back in North Carolina, Person County's two recreational lakes both have accompanying parks with walking and hiking trails, but Mayo Lake Park in Roxboro has emerged as my favorite in the region with approximately three miles of wooded paths along the banks of this beautiful, peaceful lake in the northeastern part of Person County. In addition to the hiking trails, there are blueways and lake tours for kayak and canoe enthusiasts. The park's access is at 1013 Neal's Store Road in Roxboro.
In the northeastern corner of Person County is the Hyco Lake Natural Learning Area, a 30-acre natural wooded area with a portion of its walkways paved for accessibility. Park access is at 205 Kelly Brewer Road, Leasburg, with the trailhead located near the entrance to the park. The area is also a favorite for bird watching.
No matter where you live or visit within the Dan River Region, a great trail experience is closer than you think. Whether you are hiking, running, cycling, kayaking, or just getting out for a stroll, the variety of trails in the area is sure to suit your activity. As always, practice responsible trail use by disposing of trash properly, not tampering with plants or wildlife, staying only in marked trail areas, and being courteous of others. If you want to do more than use the trails and take a more active role in preserving and protecting these valuable outdoor recreation treasures, reach out to local organizations that plan, promote, and maintain trails in your community. The Parks and Recreation department of your local government or your county's Tourism Development Authority are great places to find information about how to get involved.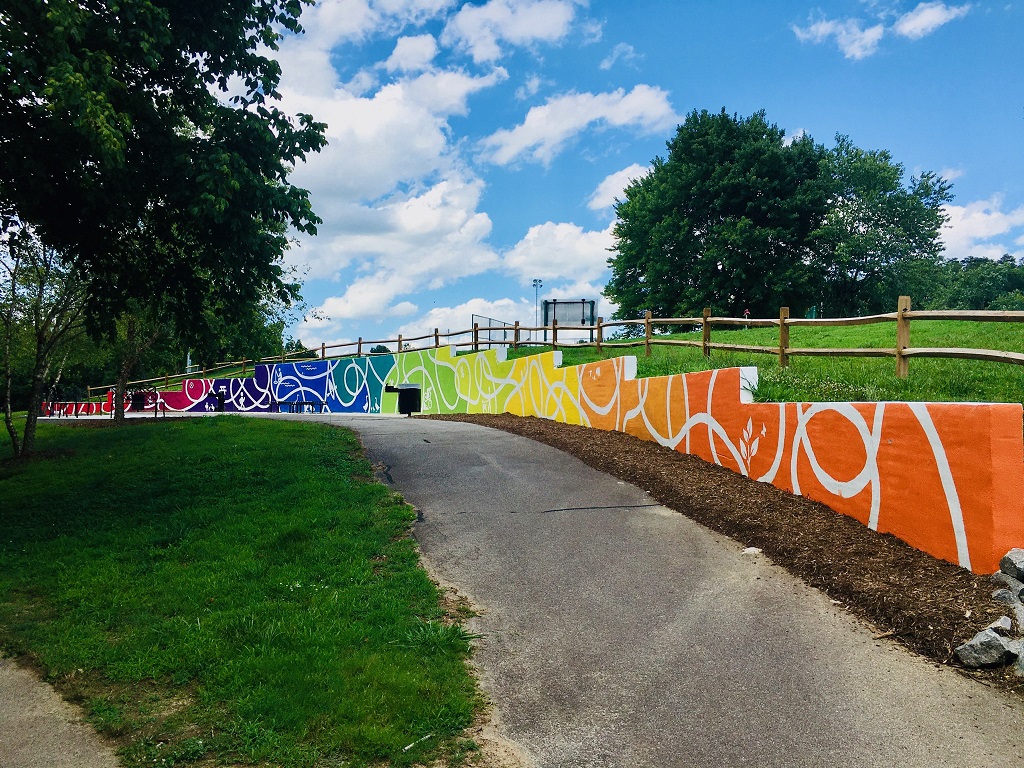 Learn more about the author at https://ncvamedia.com/authors/hosanna-pennell/