What was once known simply as Jarrett Welding, through ownership changes and many years, has evolved into Jarrett Welding & Machine (JW&M).
Jesse Jarrett established the business in Danville in 1934. He and Sam Pruitt, who married into the business, made their way serving the growing industries in Danville and the surrounding region. Time passed and so did Jesse and Sam, and in 2011, David Miner, the shop manager for 37 years, was in line to purchase Jarrett Welding. But things didn't work out as planned. Miner developed health issues, thus Jarrett Welding, the once thriving and well-respected business, was about to fall prey to the auction block, a fate that no one close to the business relished. But as the late Paul Harvey would say, "This is the rest of the story."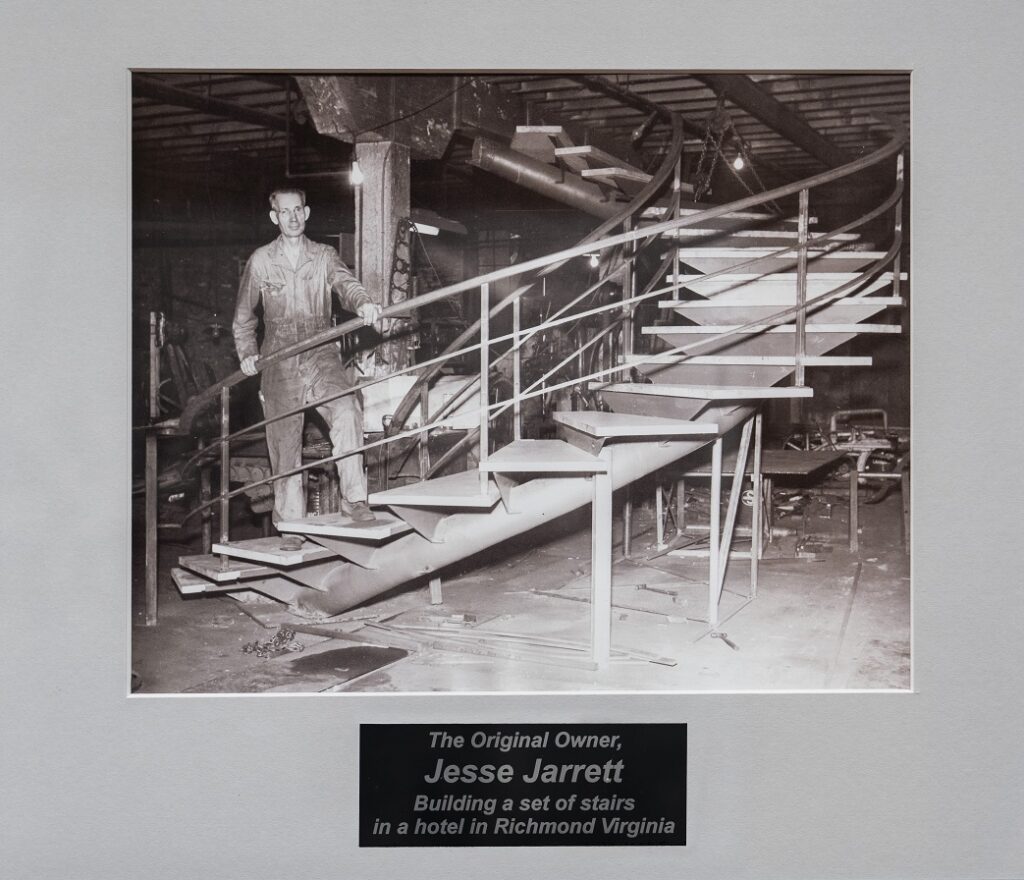 John Carey, a machinist working out of his backyard as "Ace Machine," relied on Jarrett Welding, as Jarrett did on him. For over 15 years, John said, he visited Jarrett three or four times a week and, "sometimes three or four times a day." When it seemed the company might be forced to close, one of John's business acquaintances lamented the potential loss of Jarrett Welding to his own business and the community, and casually suggested that John buy the company. John said he responded, "I never thought about it."
He was busy making his own business work, taking care of his family, and serving his customers. But upon consideration, purchasing Jarrett started to make sense to him. He visited David Miner to discuss it and, said John, "ask for his blessing."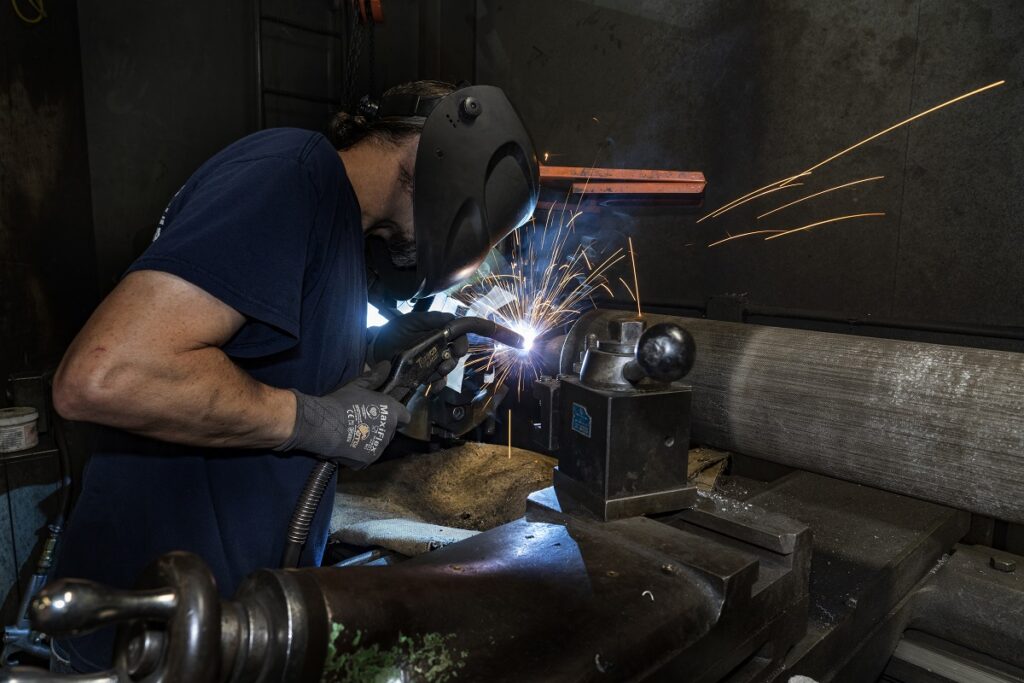 That is a subtle but significant insight into the type of business owners John and his wife Cindy are. They know how to show deference and they understand the dynamics and value of good relationships. If mishandled, these things could mean more than just lost revenue.
The meeting with David Miner went well and John said the other man teared up at the thought of selling the business to John and Cindy. They purchased Jarrett Welding a little over 11 years ago.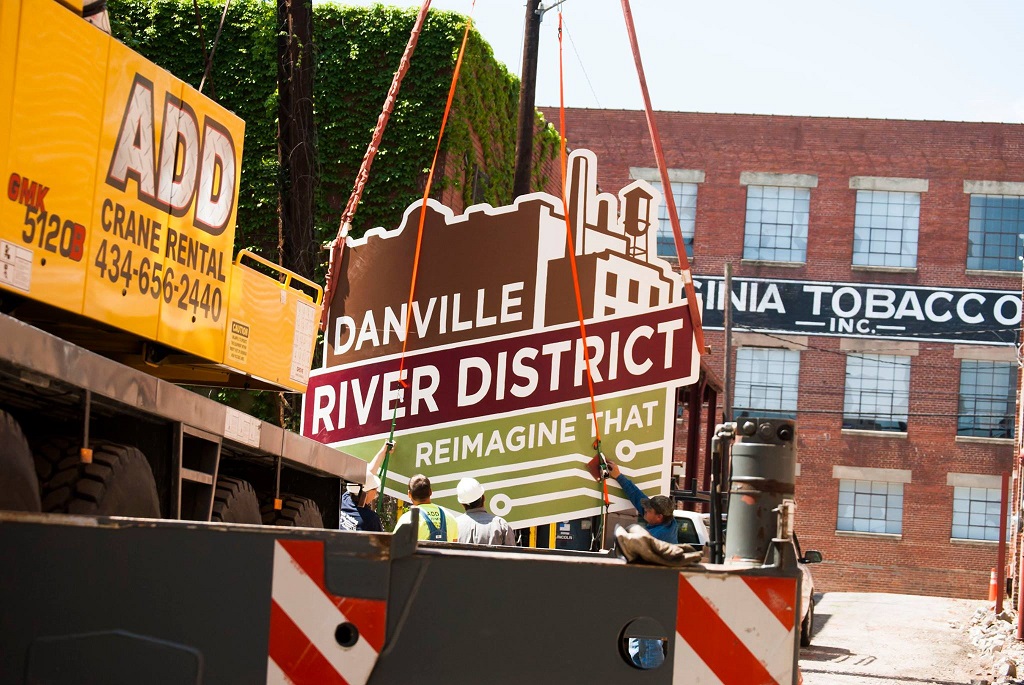 John and Cindy kept the Jarrett Welding name, adding "and Machine." They had been building the John Carey machinist brand for over 15 years. They kept the Jarrett name because, as John recalled, he "carried a good name." In business, often a name is the brand. The name is the business and when a customer has a dispute about a product or service, they know who to contact. Protecting that good name also means taking care of customers. Marketing studies suggest that it takes 40 positive customer experiences to undo the damage caused by one single negative experience. The best businesses know this, and John and Cindy do too, as they strive to carry their good name forward.
Cindy said John runs the shop and does a great balancing act between keeping up with quotes, doing CAD drawings, meeting with customers, and making sure customers are satisfied. Cindy handles the administrative responsibilities, along with marketing. Cindy and John are both from Pittsylvania County, so their roots are in the Danville area, and that's why they give back to the community by supporting local industry and organizations like God's Pit Crew, a non-profit, faith-based crisis response team in the Danville area.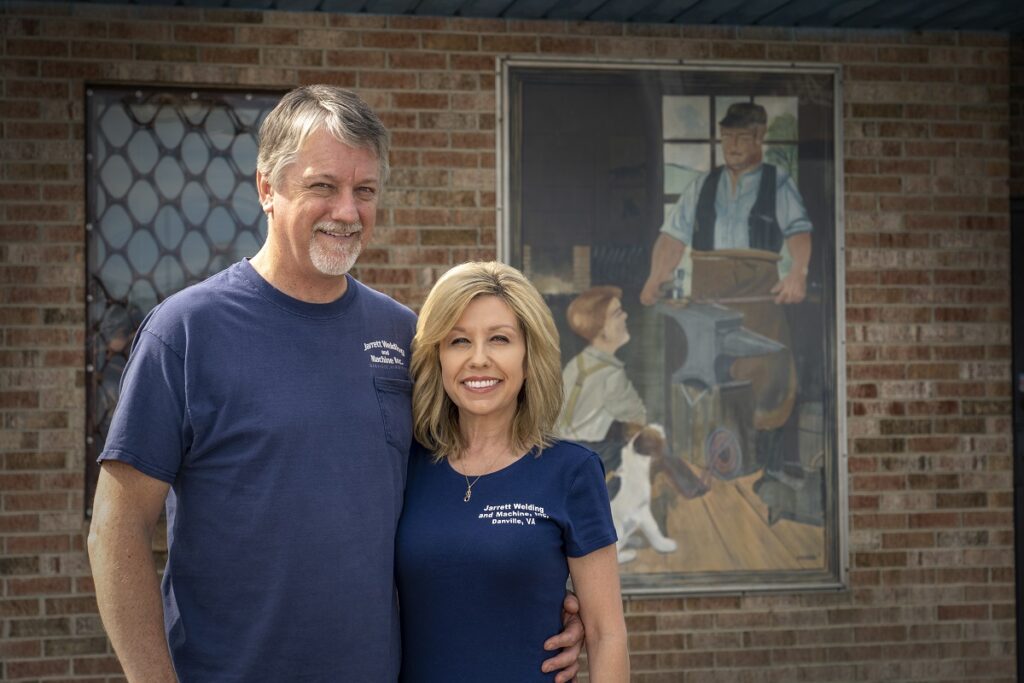 It was a challenge in the early years to update the company operations and bring JW&M into the computer age. While welding is still a foundational part of the business, John said he has expanded machining capabilities. In the short 11 years the Careys have owned the business, they have added five CNC (Computer Numerical Control) milling machines, four CNC metal lathes, and a CNC plasma cutter that burns hotter than the surface of the sun and can precision-cut metal up to three inches thick.
JW&M is the number one steel distributor in Danville and has much of the raw materials needed to respond quickly to industry needs; one of their top priorities. The ramifications of a machine that loses $100 a minute when idled by a broken part are numerous. Metal fatigue is real, and unknown or unplanned stresses will inevitably occur. When the machine stops, products aren't made, shipped, sold, or paid for, and workers may not work. That's the responsibility John, Cindy and their 20 employees understand and share.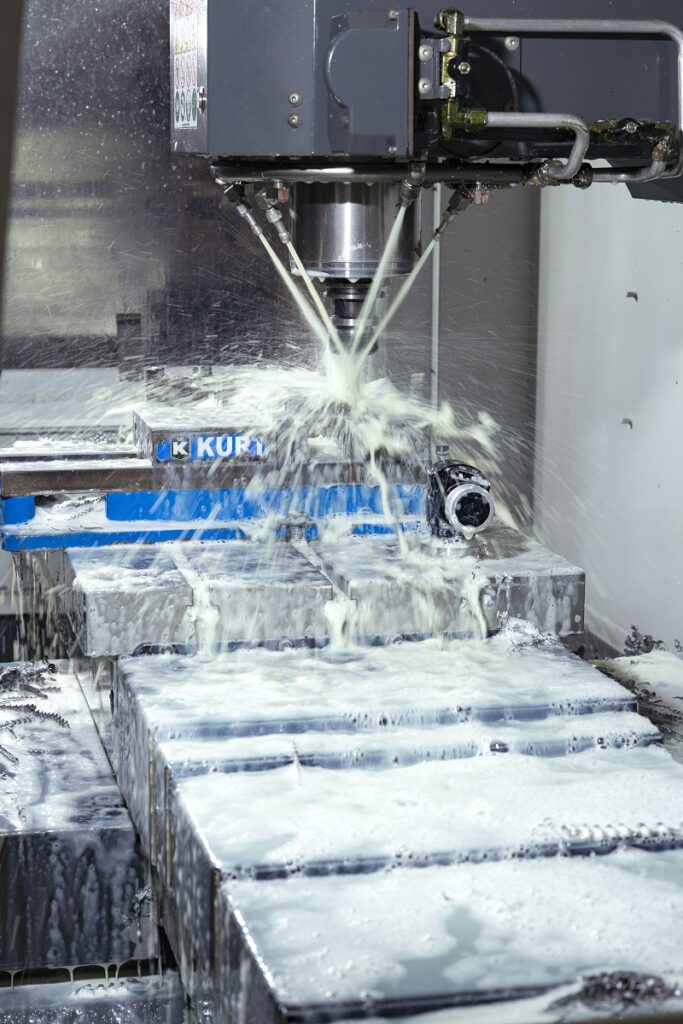 The Careys work hard to foster an atmosphere that supports those who support their business, both in the shop and at the customer's site. It also helps that John, who started welding in junior high school and learned his machinist training at Danville Community College, (DCC) is able to spin the lathe or strike the arc and get the job done.
All of that and more separate JW&M from other shops. Their customers have honored them and recognized the contribution they have made to the success of the customers' companies.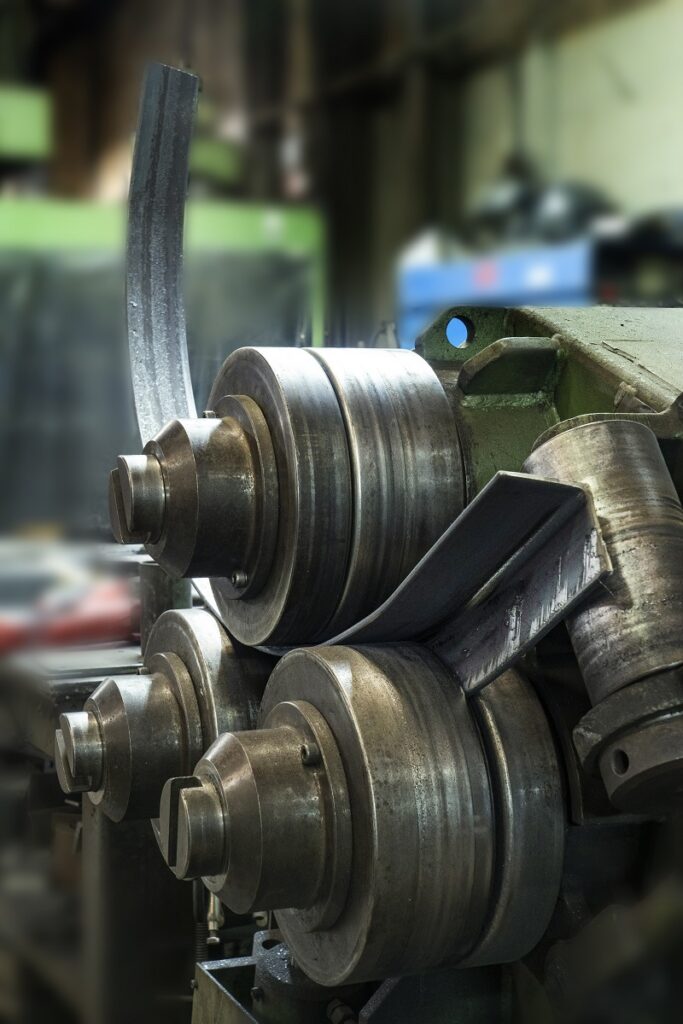 Jarrett Welding and Machine offers a broad range of products and services, from mobile welding service and repair to the fabrication of custom roll cages for side-by-side vehicles, sand blasting, and powder coating. They can do just about anything in the shop, and I witnessed them easily and precisely rolling metal that a layman would think unbendable. Until you see it happen, it is hard to fully appreciate the marvel of harnessing the mechanical power of a multi-ton piston in a press brake that will bend thick metal in seconds, or rollers that shape angle iron into graceful, precise curves, or the ingenuity of those who have gone before and discovered acetylene, argon, or plasma, the fourth state of matter.
This is not your neighborhood blacksmith, but that is what JW&M feels like. Their simple proactive business philosophy is the Golden Rule from the Gospel of Matthew. "Do unto others as you would have them do unto you." A good name and a company that strives to "make it right" is what customers find at Jarrett Welding & Machine in Danville.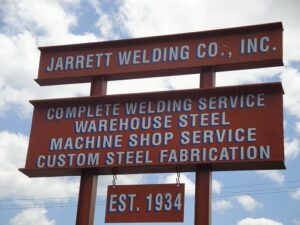 Jarrett Welding and Machine Inc.
1212 Goodyear Blvd.
Danville, VA 24541
(434) 793-3717
https://jarrettwelding.com/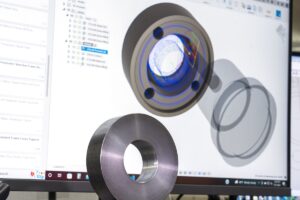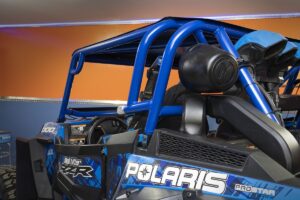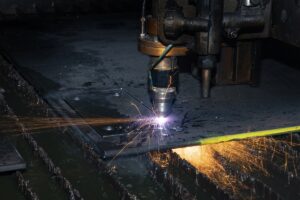 Not only can Paul write, but he is a professional commercial photographer and video producer. He likes to say he has spent many years working on his overnight success. As an FAA certified drone pilot, aerial video and stills are also services he provides.

(336) 322-1167
www.PLphoto.com