Local Expertise with Global Reach: U.S. Veterinarians Unite for Pets in Ukraine
Reality hit me like a lightning bolt as life suddenly became abundantly clear when the pet parent I was speaking with apologized for interrupting and said that she may lose power at any moment because the shelling and explosions were getting closer to her home. As a volunteer veterinarian, I had been discussing a dog's frustrating skin condition with this woman over a live chat online for about 30 minutes before I realized that what was business as usual for me was quite a stressful event for her. For several months now, I have been volunteering with Galaxy Vets Foundation's Animal Help Ukraine initiative as a telehealth veterinarian.
Dr. Andrew Ciccolini, Director of Galaxy Vets Foundation, is "incredibly proud of how the veterinary community has stepped up to help people and their pets suffering from the war in Ukraine." Dr. Ciccolini has countless success stories about the foundation helping dogs and cats that were stressed by the bombings and he has some incredible examples how volunteers have helped people through telemedicine.
In one case, a cat owner was displaced from her home because of the war and no longer could find the type of insulin that her diabetic cat needed. Through a group effort and follow-up online conversations, the team at the foundation was able to help the woman transition the cat to a new insulin and get the medical condition stabilized.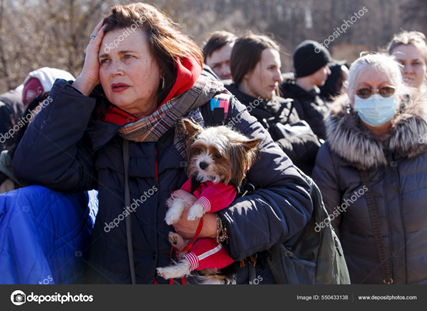 Another cat had a very serious urinary tract blockage. This is a condition that can be a life-threatening emergency and normally would need to see a veterinarian in person immediately. But in this case, a veterinarian simply was not available. Through cooperation online with the Foundation team, they were able to find medications that were available at the local pharmacy that would be suitable for use in the cat and the cat survived the difficult ordeal. This case is an example of many people working together from different parts of the world to solve a difficult problem. Volunteers are quickly learning the different medications available at Ukrainian pharmacies as local regulations differ, and because of the war, not all pharmacies are open and not all have a full supply of medications. The war in Ukraine is an absolutely horrible thing, but it has highlighted an amazing gift to humanity: the shared compassionate calling of people around the world to care for and protect animals in need. This emotion or force is difficult to describe, but it is very valuable and, in our industry, we often call it "the human-animal bond."
The war in Ukraine caused a massive animal welfare crisis and limited access to veterinary care for millions of pets. Some people lost their jobs or were displaced and couldn't afford a veterinary visit. Many pets became abandoned and homeless as their owners fled their cities or were killed. Rescue volunteers found injured and shell-shocked animals on the street needing urgent veterinary advice about first aid, emergency care and treatment.
The Galaxy Vets Foundation has been able to help a displaced worker and contribute to the mission of helping animals by hiring a Ukrainian veterinarian to work in telemedicine. Tatyana Lotskina is a veterinarian in Ukraine who was able to find employment with Galaxy and continue helping pets through telemedicine. Tatyana not only helps pet owners, but she is a great resource for the other people working with the foundation because she has such first-hand knowledge of the situation in Ukraine and nuances of veterinary medicine in that country. Tatyana saw the foundation's post on Facebook and thought it would be a great opportunity for her. "Because of the war, I lost my opportunity to work and moved to another city," Tatyana explains. Galaxy's Foundation gave her the opportunity to work with animals, keep her skills sharp and be helpful to pet owners.
Telehealth became a viable solution to improve access to care for displaced and underserved pet owners, people in the warzones and animal activists. Initiated by Galaxy Vets, a U.S. veterinary healthcare system founded by a Ukraine-native Dr. Ivan Zak, the Galaxy Vets Foundation united hundreds of veterinarians and technicians/nurses from the U.S. and around the world, who volunteered their time and skills to provide virtual care free of charge for Ukrainians.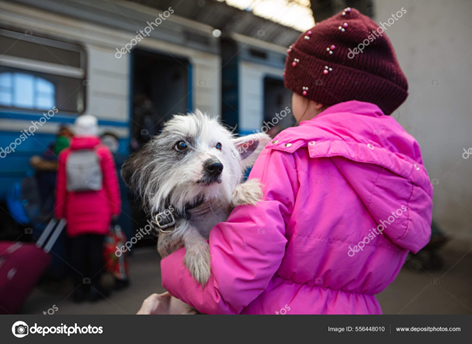 The telehealth platform offers chat consultations with a built-in translator for seamless communication. Integrations with Facebook Messenger, Telegram and Viber allowed pet owners to use an app of their choice and enabled exchanging photo and video content. As of October 2022, the platform has received over 13,000 requests from Ukrainians with pet health concerns – around 1,000 per week – which shows that this help is highly needed.
There are so many stories of people and pets displaced by the war. There is an added need for veterinary care and there is a shortage of veterinarians and supplies which doubly exacerbates the problem. In researching this article, I spoke with Galyna Danylenko and she told me her personal story.
Galyna's story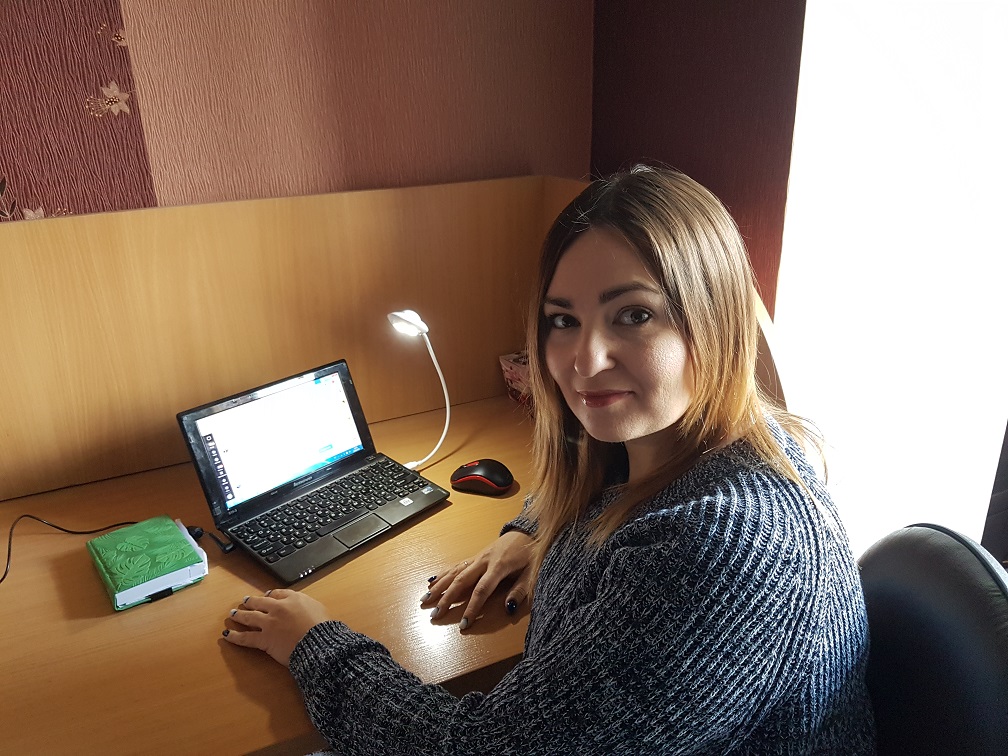 We left Kyiv when a missile hit half a mile from our home. Our beloved 10-month-old kitty, Kusienne, was terrified. Every time there was shooting or explosions, her tail would get all poofy and she would snuggle up with me as if seeking protection. We spent two days driving to the west of Ukraine. During that entire time and another day after we arrived, she refused to eat or drink or use her litter box. I was distraught because Kusienne is a very fearful cat by nature and the added stress could further deplete her health. Thankfully, her appetite normalized in a couple of days, but then I noticed she started urinating inappropriately.
Here, I need to say that I tend to overreact when it comes to her health, and the minute I see an unusual behavior, I get very nervous and seek professional advice (after Google-diagnosing her with some deadly disease, of course. Ha! Ha!). But we were in a new town far away from home and couldn't take her to our regular vet. I found several clinics nearby, but they were booked weeks ahead. My anxiety accelerated. I was worried this condition might develop into something more serious. Being able to get a remote consultation through telehealth was a real salvation.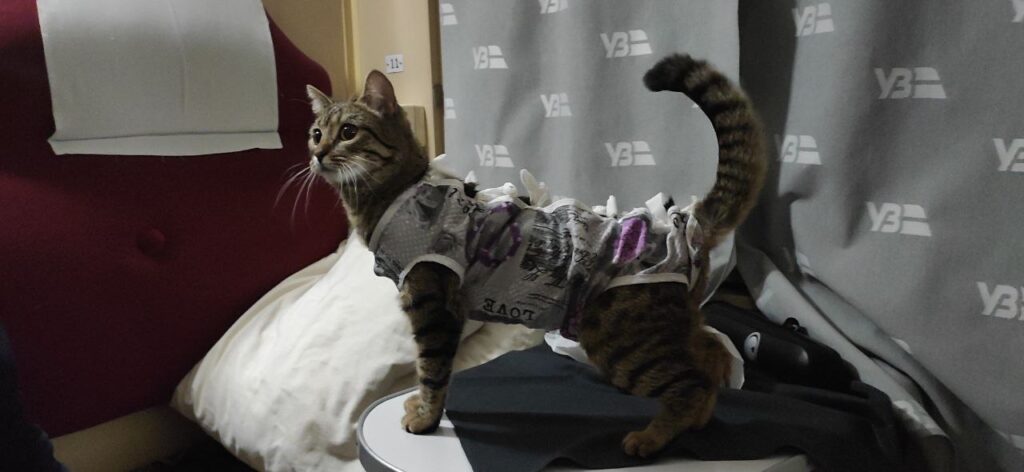 After describing Kusienne's symptoms, providing background information about what preceded it, and answering some clarifying questions, the veterinarian told me that cats are highly prone to urinary issues due to stress and I should observe her for a couple of days. If the situation didn't improve, I was recommended to show her to a doctor. Luckily, it all ended well. I'm very glad that I had a chance to get professional advice and didn't have to stress Kusienne out by sticking her into the carrier and taking her to a clinic. Kusienne got better and returned to being a playful, energetic young kitten that felt happy and safe.
I have spoken with many different pet owners in Ukraine over the past few months and it has been an eye-opening experience. They are regular people just like you and me and they had regular lives before the war and suddenly they are having to deal with having their homes and businesses destroyed as the Russian invaders plow through the country. If there were bombs exploding in your neighborhood tonight and you suddenly had to leave, what would you take, where would you go? This is exactly the dilemma that people in Ukraine are faced with. I have spoken with people who are suffering from anxiety who have pets suffering from anxiety as well as other medical conditions. They have lost their source of income and in some cases have no veterinarian nearby to help. The shops and pharmacies have limited supplies due to the interruption of supplies by the war.
It is an overwhelming problem, if you let it consume you, but it is also the source of wonderful stories of the human spirit. It gives me a great sense of pride in the veterinary profession to see veterinary team members from around the world unite in an effort to help the people and pets of Ukraine.

If you would like to help the Galaxy Vets Foundation preserve the human-animal bond and enhance animal welfare through donations of your time or financial support, visit the foundation's website https://galaxyvets.foundation/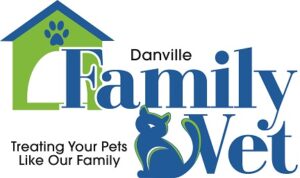 280 Piney Forest Rd
Danville, Va. 24540
(434) 483-2730
https://familyvet.org/
@yourfamilyvet
Dr. Jeff Smith is a veterinarian at Danville Family Vet and has been serving the area for over 25 years. Sophia Decker is a Licensed Veterinary Technician and Hank is a Bassett Hound.
In producing this article, I would like to extend gratitude and credit for quotes, research, stories and photos to Dr. Andrew Ciccolini, Tatyana Lotskina and Galyna Danylenko.