The House at 415 S. Main Street – Dr. Bennett Houston: The Bridge (Part 2)
"Bennett is one of the most genuine and kind-hearted people I have ever met, not to mention an unbelievably talented dentist. She made the entire transition for me as smooth as she possibly could, and I now am fortunate to call her both a mentor and friend." – Dr. Brian Swift.
After having known Dr. Tom Alexander for many years and meeting Dr. Brian Swift and Dr. Bennett Houston, if I didn't know better, I would think they were the same person. I know that sounds odd, but bear with me while I try to explain. They all worked in and owned the house at 415 South Main Street in Roxboro. They are all dentists. They all came to be in the same town through similar circumstances. They all believe in high-quality, individualized, comprehensive-based dentistry and not commodity practice. They are customer-oriented to the nth degree. They are passionate, and when they begin to talk about those they serve and the profession, three voices – one female and two male, from three different generations – merge into one. Or maybe I should say blend into a choir singing the praises of the house at 415 South Main Street and what it means to have practiced there and to continue practicing there.
The Bridge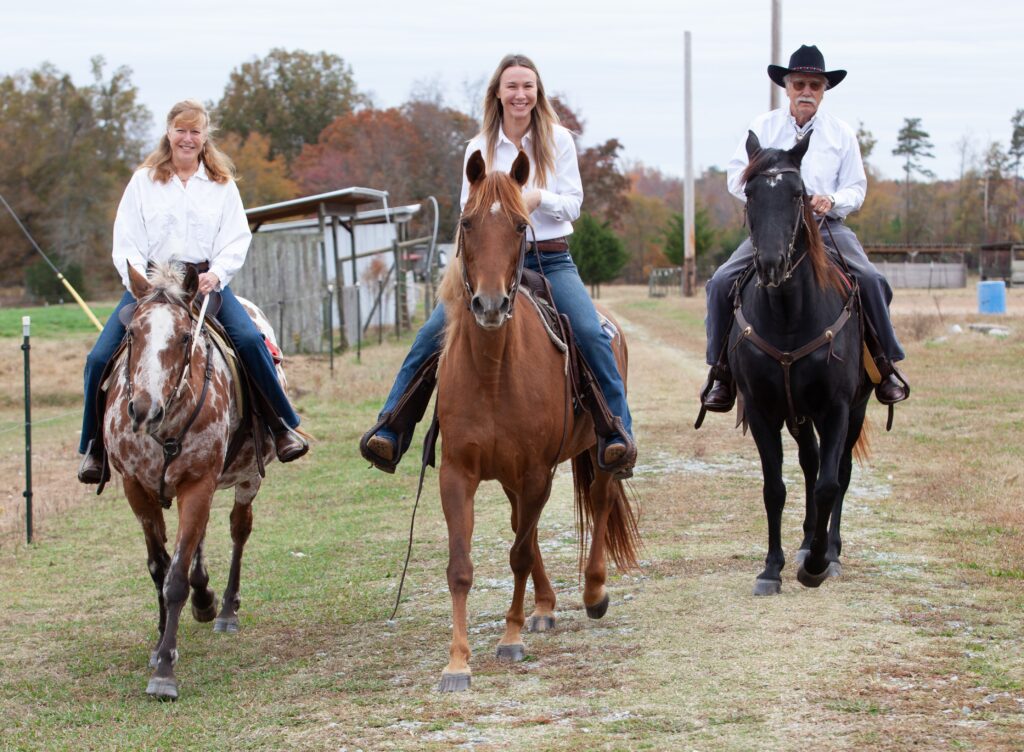 Houston considers herself to be the bridge in the practice trio. When she first came to Alexander's office, everything was paper and only one computer was used for filing insurance. When the practice came into Swift's hands, there was no paper but a fully computerized system for administrative matters relating to patients such as billing, records, appointments, and such. While practicing the same customer-service that Alexander had established, she ushered the office into the 21st century. She tried to keep the best parts of his practice and refine them.
Journey in the Profession
Houston's father was a dentist in Goldsboro, but upon her graduation from dental school at the University of North Carolina at Chapel Hill, she chose to remain in Chapel Hill. As a senior, she completed her residency under a dentist who was planning to retire. She stepped in and took over his practice, and was able to plan the layout of the office from her own design. During this time, she built a successful practice, married, bought a farm in rural Orange County, and had a baby. Not wanting to miss her daughter's growing up, she decided to walk away from full-time dentistry and sold the practice she loved, but did not leave the profession. For the following 15 years, she worked as a part-time associate in other practices in Durham and Chapel Hill.
The House at 415 South Main Enters Her Life
By 2015, when her daughter was in high school, Houston was working part-time in Chapel Hill and filling in when needed at Person Family Dental Center on North Main Street in Roxboro. She would pass the house at 415 South Main on her way to and from the practice in Roxboro. She loved how the house looked and knew that it was a dental office. On a whim, she stopped in one day and discovered that Alexander was experiencing some health problems and needed someone to help with the practice.
By 2016, the dentist Houston was working with in Chapel Hill was planning his retirement. Alexander was contemplating early retirement due to his health issues. Houston and Alexander talked, and after discussing it with her husband, Houston took over Alexander's practice. The house and its attractiveness were a definite pull, along with the type of dentistry and practice that Alexander had established and the thought of bringing the office into the 21st century. It seemed to be familiar and doable. The name, "Dr. Bennett Houston," was added to the sign at 415 South Main Street in January 2017.
It was a change and a challenge to move from practicing dentistry in Chapel Hill to the pace found in Roxboro, but it was one Houston took on willingly.
The Present Office: The Farm and Horses' Mouths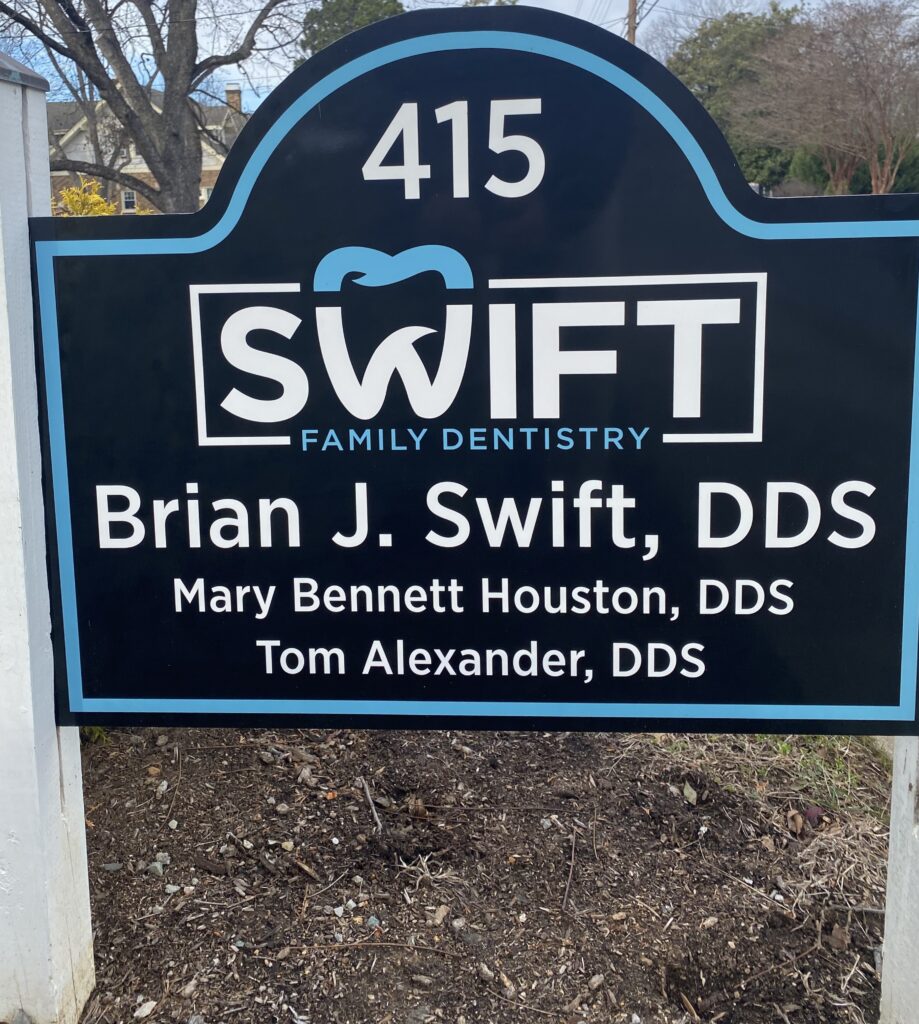 2021 was another year of life-changing decisions for Houston. Along with the rest of the world, Covid impacted her life in 2020, but the worst came in 2021. That year, she lost her sister to cancer and her husband developed health issues as well. She realized once again that she didn't want to miss any more family time and especially traveling with her husband. The farm had its own demands as well.
She decided she had to find someone to take over the practice. She wanted to make sure she found someone who would take care of her patients and the ones she had inherited from Alexander the same way she and he had. "It had to be a hit because your patients are more than customers who walk in the door," she said. Another factor in this decision was finding someone who would care for the staff she had built. A professor at the dental school connected Houston and Swift in 2021.
This was the "hit" she had been looking for. Today, Houston can be found on the farm tending her horses, goats, and pigs and loving every minute of it. As she says, her husband is the brains of the farm, and she is the hands and feet.
Not the End of the Story
She is the bridge of transition from a practice that began in the 1980s in a house possibly facing destruction to today's growing practice led by another talented and young dentist. But she is so much more. Her passion for her profession, the choices she has made, and her dedication to her family make her a giant in my eyes. And while we are speaking of giants, there is yet one left to write about: the one now responsible for the house still standing at 415 South Main Street, a viable part of our landscape that has allowed new energy and talent to enter the area as he did only yesterday…or so it seems.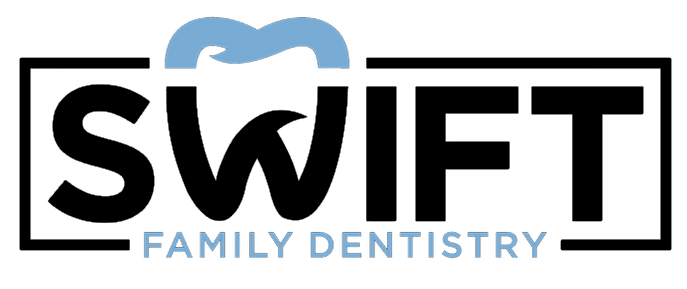 Brian J. Swift, DDS, PA
415 South Main Street
Roxboro, NC 27573
(336) 599-4145
www.SwiftFamilyDentistry.com
Lear about the author at https://ncvamedia.com/authors/norwood-walker/